What They Say About Me . . .

Landscape Design & Construction Projects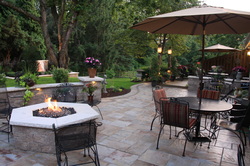 Click here to read the full testimonial.
"As you can see from the photos we were more than satisfied. We are delighted. Should any of you want to see the real thing I would love for Laura to bring you by. Thank you Laura for giving us a lovely extension to our home."
-- Nancy & Will Willems, North Hills
---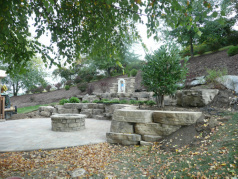 "Laura made it so incredibly easy by listening closely to our aspirations and delineating them into creative alternative considerations. But that was just the beginning; she was hands on throughout the construction process assuring that it was on time, our questions were quickly addressed, and that the end results were up to her high standards. This all made for a creative, easy, and fantastic experience with a beautiful result that has impressed our family and neighbors and we look forward to enjoying it for years."
-- Harry & Denise Carr, Robinson
---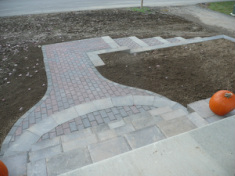 "I am thrilled with the design that Laura provided for my home. I have had many people stop as they drive by and say how wonderful the walk and steps are. Her management of the installation was very timely and the workers were exceptional. I would recommend
Laura, Jane of all Trades to anyone."
-- George Francis, Cranberry



---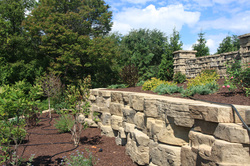 "Laura was wonderful to work with.
She showed us the importance and value of professional landscape design, and installation. We look forward to working with Laura again
as we move on to the next phase in our landscape project."
--Scott & Corey Olszanski, Beaver

Project Featured in R.I. Lampus Products Catalog
for use of Rosetta Stone Wall Product
---
Painting Projects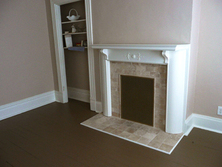 "Laura used her expertise to revitalize a home that has served 3 generations of my family. Her level of skill continues to amaze me as she works on each plan to plaster, paint, match and replace missing woodwork and install and tile a fireplace. The transformation process was a positive experience that yielded a striking metamorphosis of each room. From start to finish Laura was so easy to work with and professional. I definitely plan to contact her for additional projects in the future."
-- Patricia Schutte, Bellevue
---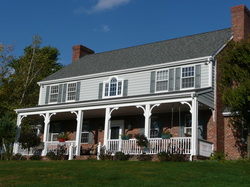 "Our daughter was getting married in 2013 and we were expecting out of town guests. It was crunch time and I was in need of a painter to paint our foyer and stairwell. The height was a deterrent to me, as I was afraid of being the mother of the bride on crutches. Jane of All Trades came with glowing recommendations. She willingly adjusted her schedule to accommodate us one week prior to the wedding. This started a relationship with Laura that has included painting our garage, exterior of our two story brick and cedar siding, as well as a botched indoor celling. Laura, AKA, Jane of All Trades uses top of the line materials and pays much attention to detail and may we add, she is immaculate in her prep work and cleanup.
--Cathy and Jeff Scott, Oakdale

---
"My wife and I have not had consistent success in finding contractors who are dependable, honest, and deliver on 100% of their commitments. That ended the day we contacted Laura to aid us with some landscape design and painting projects. During our initial meeting her level of knowledge and attention to detail became readily apparent, as did the fact that she was timely on all meetings and deliver dates provided. Her pricing was extremely competitive and the final product exceeded our expectations.
The painting she completed for us was perfect, even still she followed up to
confirm with us that we were 100% satisfied. Laura's landscape designs also
impressed us and are so well drafted taking into consideration the theme you
are working to establish as well as your properties unique structure and access
to direct sunlight.
We would highly recommend Laura for either painting projects or landscape design as our experiences have been 100% positive. She is a total professional who takes pride and satisfaction in doing a job right the first time."
-- Mark & Tracy Kautzman, Robinson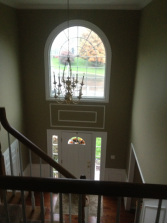 "We hired Laura to paint our foyer last fall and she did a phenomenal job. Laura handles herself in a very professional manner, she is very approachable and very respectful of your home. The quality of her work and finish is excellent.
We are looking forward to having Laura tackle other projects needed in our home in the near future!"
-- Fermin and Wendy Calderon, Mars

---
"Laura was extraordinarily professional, efficient, flexible and honest. Her work is meticulous and she is neat and clean while working (I am very particular and had no need to clean up after her). I had scope creep from my original agenda and Laura was more than willing to work with me, handling a number of other jobs for me all of which were done to perfection. I have absolutely no reservations recommending her services to anyone I know!" --Maria Synder, Robinson Township

Call Laura at 412-512-0973 to schedule an appointment.